Key events:
What we learned, Sunday 10 July
And with that, we are going to put the blog to bed. Before we go, let's recap the big stories:
Thank you so much for spending the day with us – we will be back tomorrow!
China urges Australia to see it as a partner
The Chinese foreign minister, Wang Yi, has urged his Australian counterpart, Penny Wong, to treat China as a partner, accusing previous governments of treating it as an opponent or threat.
On the sidelines of the G20 foreign ministers meeting in Bali on Friday, Wang expressed hope that Australia could "seize the opportunity, take concrete actions and come to a correct understanding of China" and accumulate "positive energy" towards it, according to a summary published late on Saturday by China's foreign ministry.
Brooke Buschkuehl breaks Australian long jump record
Buschkuehl leapt 7.13 metres to smash her own national record, 7.13 metres people! Like, there should be a day off for this!
RACGP welcomes expanded access to anti-virals
The president of the Royal Australian College of General Practitioners, Dr Karen Price, said: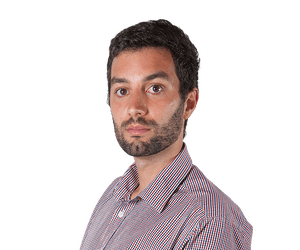 Paul Karp
Labor's proposed electoral law reforms welcomed by experts
Independents and transparency stakeholders have welcomed news that Labor is considering electoral law reforms including spending caps and truth in political advertising.
The special minister of state, Don Farrell, confirmed in an interview with Guardian Australia that Labor would look to legislate these after a review into the 2022 election, along with changes to improve adherence to one-vote one-value.
On Sunday, independent MP Zoe Daniel said:
Should lying in political ads to get elected on false pretences be legal? The answer seems obvious. Truth in political advertising must be legislated. And let's open the can of worms on truth in media while we're at it. These things go fundamentally to public trust.

This was a central pillar throughout my campaign and I will continue to genuinely advocate for this. If Labor is committed to this, great – part of my role is to keep pushing.
Labor MP Kate Thwaites, a member of the electoral matters committee in the last parliament, labelled them "important reforms".
The head of the Australia Institute's democracy and accountability program, Bill Browne, said:
The reality is it is currently perfectly legal to lie in a federal political advertisement and it should not be. Without new truth in political advertising laws our elections risk becoming a fake news free for all, putting the very integrity of our democracy at risk.

Today's news is a big breakthrough that has built on much work by many politicians at state and federal level. Congratulations to Minister Don Farrell for showing genuine political leadership that could be a big step to helping fix politics in Australia.
No extension for pandemic leave disaster payments 'disappointing': unions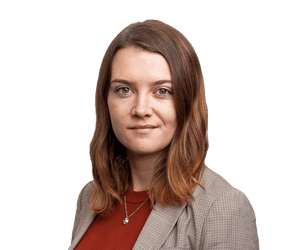 Eden Gillespie
Unions have hit out at the federal government for refusing to extend pandemic leave disaster payments as the nation experiences a dramatic surge in Covid-19 cases.
Health Minister Mark Butler confirmed the government would wind up the emergency payments as Australia's debt swells to $1trn.

"We need to be honest with the Australian people. The budget is in a very bad position. And emergency payments cannot be continued forever," Butler told Insiders on Sunday.
The pandemic leave disaster payment, which was scheduled to end on June 30, was a lump sum given to those who could not work as a result of Covid-19 transmission.
Steve Murphy, national secretary for the Australian Manufacturing Workers' Union, said it was "disappointing" that the government had ruled out extending the payments.
Murphy said 44% of Australian workers have no paid leave because they are in insecure work and many more have depleted their leave entitlements during the pandemic.
"As transmission rates grow, workers are now being forced to choose between following public health orders to isolate and putting food on the table," he said.
"Most workers across manufacturing cannot work from home. Our jobs are physical in nature and require us to work in close contact with one another."
The federal secretary of the Australian Nursing and Midwifery Federation, Annie Butler, said the union is also pushing the government to reverse the decision to scrap Covid leave disaster payments.
"As we saw at the beginning of the pandemic, workers who aren't supported to stay at home and isolate because they can't afford to lose money will continue to spread the virus further," she said in a statement.
"Our health system simply can't bear this extra pressure."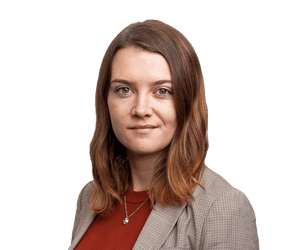 Eden Gillespie
Queensland's opposition has announced it will bring a net zero emissions target by 2050 to the next state election at the LNP's annual convention in Brisbane over the weekend.
LNP leader David Crisafulli said it was "deeply troubling" that emissions had increased in Queensland over the past several years.
Australia's past treatment of China as a 'threat' cause of tensions, Chinese foreign minister says
Chinese foreign minister Wang Yi says previous Australian governments' treatment of China as an opponent and a threat is the cause of tension between the countries. AAP reports:
Wang met foreign minister Penny Wong on the sidelines of the G20 foreign ministers' meeting in Bali on Friday.
Senator Wong afterwards described the meeting as an important first step, but said stabilising the countries' relationship would take time and effort.
We both recognised it is a first step for both our nations.

We've got a path to walk and we'll see if it can lead to a better place between the two countries.
Wang expressed hope that Australia could "seize the opportunity, take concrete actions and come to a correct understanding of China", according to a summary published by China's foreign ministry on Saturday.
The root cause of the difficulties in Chinese and Australian relations in recent years lies in the insistence of previous Australian governments to treat China as an 'opponent' and even a 'threat'.
Greens adopt amendments to Labor's integrity commission legislation
There is (pending, possible) drama in the senate!
The Greens want to tighten the government's Icac proposal – and as Paul Karp points out – legislating the changes would require Labor to adopt them in its bill, or adopt an alliance with the Coalition.
WA considers using Covid quarantine facility for housing
Like Victoria and Queensland, Western Australia also had a quarantine facility built that there is not much use for, now borders are a free-for-all.
AAP is reporting the government is considering using the $200m facilities to house overseas workers.
The 500-bed facility, built by the former Morrison government at Bullsbrook in Perth's north, is due to be handed over to the WA government next month.
It had been expected to house returned travellers who were subject to restrictions as a result of the Covid-19 pandemic.
But the removal of travel and vaccination edicts has left the premier, Mark McGowan, pondering what to do with the centre.
"This was a decision of the Morrison government to build this. It was on the basis that we may well need it," he told reporters on Sunday.
"At this point in time, it's not needed for quarantine purposes but it may be needed for some of those purposes in the future. So the state government has agreed to operate it for the course of one year.
"What we will do is look for a purpose."
WA is in the middle of a major recruiting drive for overseas workers but has also grappled with a shortage of affordable housing.
Almost all Australian food affected by rising prices
Christina Zorbas, a researcher at Deakin University, has crunched the numbers around how much the price of food has gone up – and continues to go up – in Australia.
The big takeaway: it's not just lettuce, and it's hitting low-income families super hard.
Read more here:
National Covid summary: 13 deaths reported
Here are the latest coronavirus numbers from around Australia today, as the country records at least 13 deaths from Covid-19:
ACT
Deaths: 0
Cases: 945
In hospital: 134 (with 5 people in ICU)
New South Wales
Deaths: 8
Cases: 8,670
In hospital: 1,945 (with 60 people in ICU)
Northern Territory
Deaths: 0
Cases: 275
In hospital: 6 (with no people in ICU)
Queensland
Deaths: 0
Cases: 4,174
In hospital: 744 (with 15 people in ICU)
South Australia
Deaths: 2
Cases: 3,039
In hospital: 240 (with 9 people in ICU)
Tasmania
Deaths: 1
Cases: 1,355
In hospital: 93 (with 4 people in ICU)
Victoria
Deaths: 2
Cases: 7,934
In hospital: 671 (with 32 people in ICU)
Western Australia
Deaths: 0
Cases: 5,014
In hospital: 261 (with 7 people in ICU)
Kyrgios and Djokovic agree to go for a meal after Wimbledon final
Nick Kyrgios and Novak Djokovic have agreed to a tasty side bet alongside the £2m (AU$3.5m) they'll be playing for in the Wimbledon final.
The unlikely but evidently blossoming "bromance" between the pair, which has come to light as they prepare to do battle in Sunday's final, took a new tongue-in-cheek twist on the eve of the match when the pair indulged in an Instagram chat, doubtless to the delight of their millions of followers.
Hello everyone – this is Cait Kelly, I will be with you for the rest of the day. A shout out to Royce Kurmelovs for steering the ship over the morning.
First up, I want to draw your attention to this solid piece by Catherine Bennett – who takes us through what is behind the increase in Covid cases and what comes next: